Telefonos IP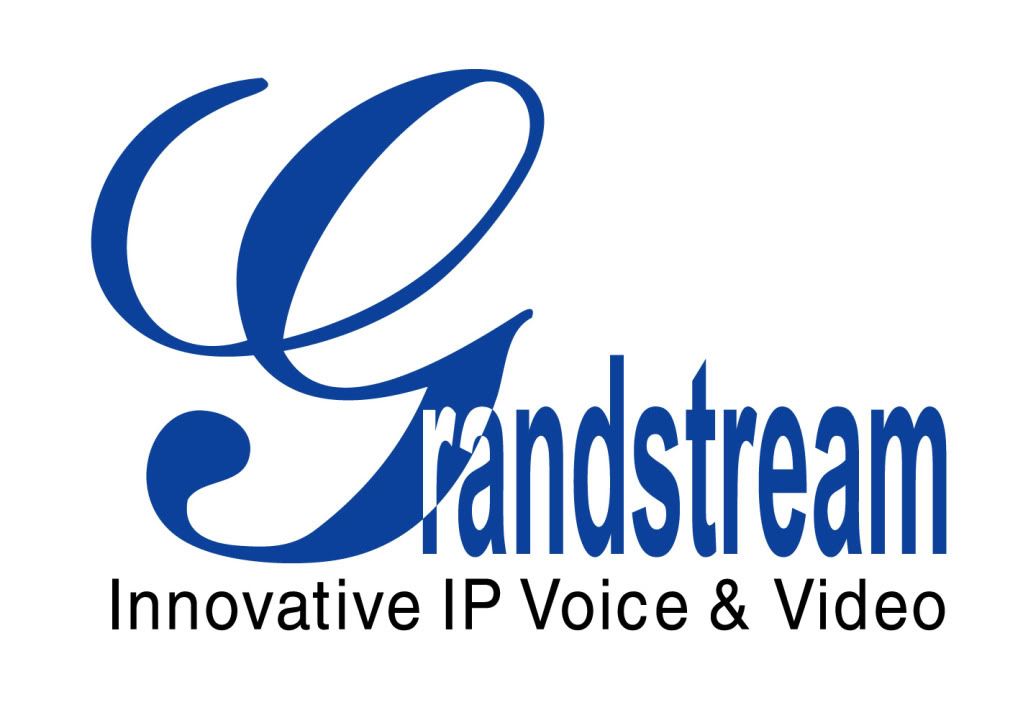 Telefono IP Grandstream GXP280
Small businesses will enjoy the high quality audio, graphic LCD and rich business feature set of the GXP280/GXP285 single line SIP telephone. The GXP280/285 features dual 10M/100Mbps network ports with integrated Power over Ethernet (802.3af PoE – on GXP285 only) support, full duplex speakerphone with acoustic echo cancellation, 1 line appearance with FLASH to allow 2 simultaneous calls, 3 context sensitive soft keys, and headset jack. An affordable choice for any SOHO user, the GXP280/GXP285 also comes with off-hook auto dial, auto answer, click-to-dial, downloadable ringtones, server redundancy and fail-over support, as well as security protection (SRTP and AES encryption of configuration file).
1 line appearance with FLASH to handle 2 simultaneous calls
Dual 10/100M Ethernet ports with integrated Power-over-Ethernet (802.3af PoE – GXP285 only) to allow centralized power supply with backup
HD wideband audio and full-duplex speakerphone with advanced acoustic echo cancellation
128×32 graphical LCD with support for multiple languages
Specifications
Protocols/Standards
SIP RFC3261, TCP/IP/UDP, RTP/RTCP, HTTP, ARP/RARP, ICMP, DNS (A record and SRV), DHCP, PPPoE, TFTP, NTP, STUN, SIMPLE
Network Interfaces
Dual switched 10/100 Mbps with integrated PoE (Power over Ethernet – for GXP285 only) support
Graphic Display
128 x 32 pixel graphic LCD
Feature Keys
3 dynamic context sensitive soft keys, 3 navigation/menu/volume keys, 7 dedicated function keys for: HOLD, SPEAKERPHONE, SEND, TRANSFER, CONFERENCE, FLASH and HEADSET
Voice Codec
Support for G.723.1, G.729 A/B, G.711 u/a-law, G.726, G.722 (wide-band), GSM and iLBC, in- band and out-of-band DTMF (in audio, RFC2833, SIP INFO)
Telephony Features
Hold, Mute, Transfer, Forward, 3-way Conference, Downloadable Phone Book (XML, LDAP up to 200 items), Call Waiting, Call Log, Off-hook Auto Dial, Auto Answer, Click-To-Dial, Downloadable Ringtones, Server Redundancy and Fail-over Support
Headset Jack
2.5mm and RJ22 headset jack
QoS
Layer 2 (802.1Q, 801.2p) and Layer 3 (ToS, DiffServ, MPLS) QoS
Security
User and administrator level passwords, MD5 and MD5- sess based authentication, AES based secure configuration file, SRTP
Multi-language
English, Spanish, French, German, etc
Upgrade/Provisioning
Firmware upgrade via TFTP/HTTP, mass deployment using central secure provisioning file
PoE (Power over Ethernet)
Integrated (IEEE 802.3af)
Power
Universal power adaptor (Input: 100-240VAC 50-60Hz, Output:+5VDC, 1.2A, UL Certified) included
Physical
Dimension: 168mmx200mmx89.5mm
Unit weight: 0.62KG
Package weight: 0.725KG
Temperature/Humidity
32-104°F/ 0-40 °C, 10-90% (non-condensing)
Compliance
FCC,CE,C-Tick
Telefono IP Grandstream GXP1200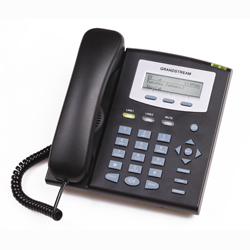 GXP1200 is a cost-effective choice for any business that needs a feature rich two-line IP phone. A GUI web interface makes the GXP1200 easy to install and manage. A hands-free duplex speakerphone, backlit graphic LCD display, eight dedicated function keys, and XML applications make it an ideal solution for a business or SoHo environment.
Broad interoperability with major SIP based platforms ensures compatibility with any IP communications system
Support for caller id, call waiting, mute, park, hold, transfer and voicemail
Support for independent SIP accounts, multi-language support, 3-way conferencing, and custom ring-tones for distinctive call handling
Soecifications

SIP Compliant and Protocols

SIP, TCP/IP/UDP, RTP/RTCP, HTTP, ARP, ICMP, DNS (A record and SRV), DHCP(client only), PPPoE, TFTP, NTP, etc.
Networking Interfaces
Dual 10/100mbps Ethernet ports
Voice Codecs
G.711 (a/u-law), G.723.1, G.729A/B, G.726, GSM, iLBC, and G.722 (wideband)
Superb Audio Quality
Advanced Digital Signal Processing (DSP), Silence suppression, VAD, CNG, AGC high fidelity wideband audio (G.722)
Custom Ringtone Software
Convert most music files to a Grandstream ringtone.
Advanced Functionality
2-line support, 3-way conferencing, multi-language support (MLS), headset enabled, AES encryption, etc.
Cost-effective IP Solution
Small office IP Phone
Unboxing Grandstream GXP1200 VoIP SIP Phone
Configuracion Basica de grandstream GXP1200